ContentConfessional, a blog about in-world design (primarily furniture and the sorts) will now be carried over to SLOG. You can also read it at http://contentconfessional.blogspot.com
_________________
The StyleHive fashion show went off last weekend, truely one of the highlights was the actual venue of the event, built by none other than Aimee Weber. She recreated some modern classics in SecondLife for seating during the swanky show.These peices are now available for purchase in world!
The prim work is awesome, she did an amazing job capturing the shapes of peices such as the Luna Lounger, its harder than it looks to make things like that with prims!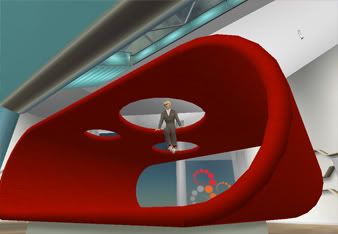 Also as alaways amazing texture work to create the fabrics these classics are required to carry.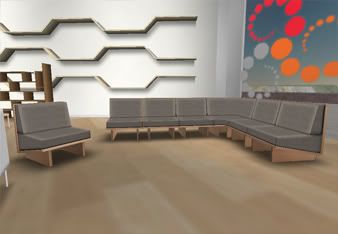 And of course the little baked texture details really give it a cool feal.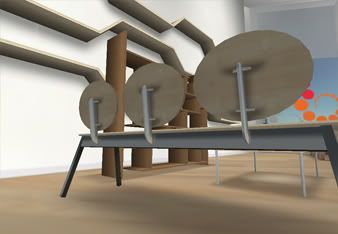 I also really liked the poses in them, you of course can't tell in the pictures but they are animated sits with subtle movements so you dont just sit like a statue.All the poses and animations were done by Kiari LeFay.
Go check it out! I didnt take pictures of all the peices, but thier is some increadible work there.
StyleHive Headquarters, Rivulet (68, 16, 28)